Main content starts here, tab to start navigating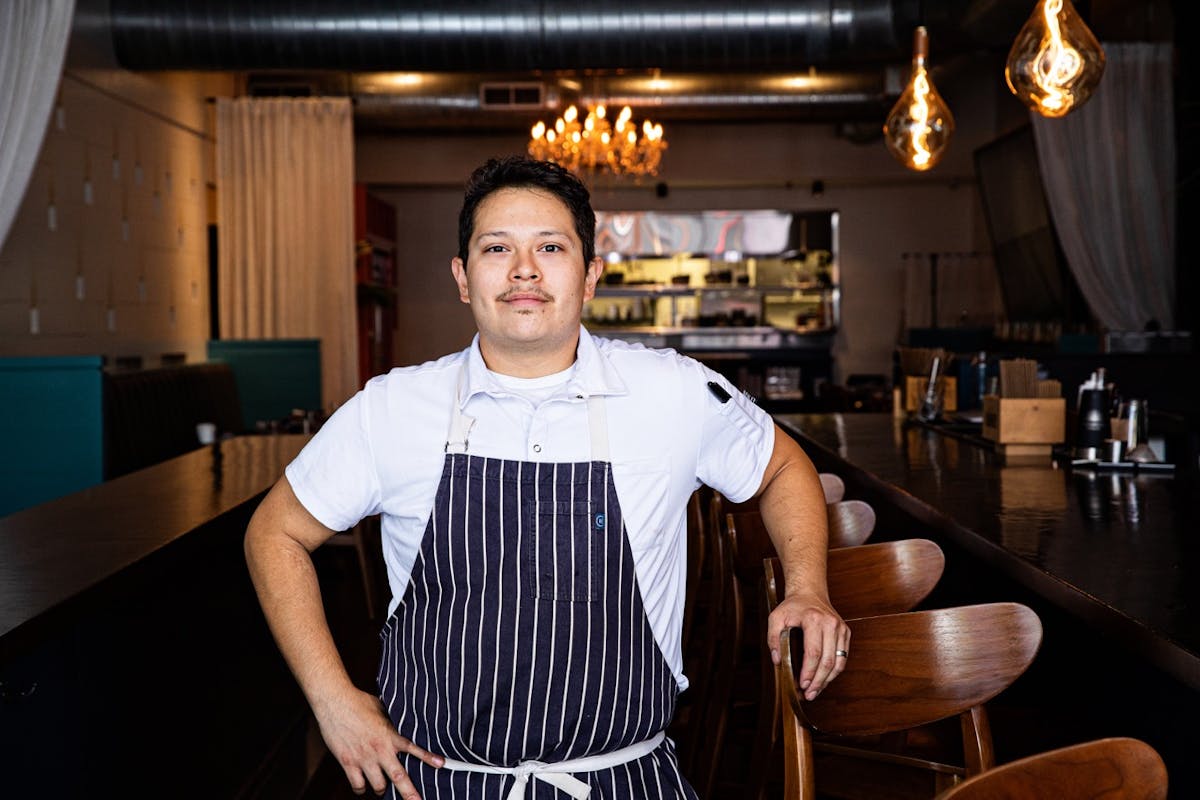 Jullian Abarca
Executive Chef
Chef Jullian Abarca is the Executive Chef at Maya in Charleston, SC. Originally from North Carolina, Abarca's passion for cooking began at a young age while spending time with his mother in the kitchen making meals and learning family recipes.
Before joining the team at Maya, Abarca ran Charleston-based pop-up restaurant Matzo Y Masa, which specialized in Jewish-Mexican food. Exploring opportunities to expand upon the current techniques and approach to Mexican cuisine continues to guide his cooking style today. As Executive Chef of Maya, Abarca oversees the culinary team and prioritizes investing in potential and creating the best work and learning environment possible. Abarca emphasizes teaching the team about the importance of the work they are doing, along with the value of community and working with local farmers in Charleston.
When he's not at Maya, Abarca enjoys spending time with his wife, Samantha Kramer, and their pets, Nutmeg and Coriander, reading, and finding food inspiration on Instagram. Abarca also owns local hot sauce company, Chile Dulce, which produces a line of small batch, preservative-free sauces from a variety of peppers, including flavors like Guajillo Agave, Haberno Pear, and Funky Fresno.