Main content starts here, tab to start navigating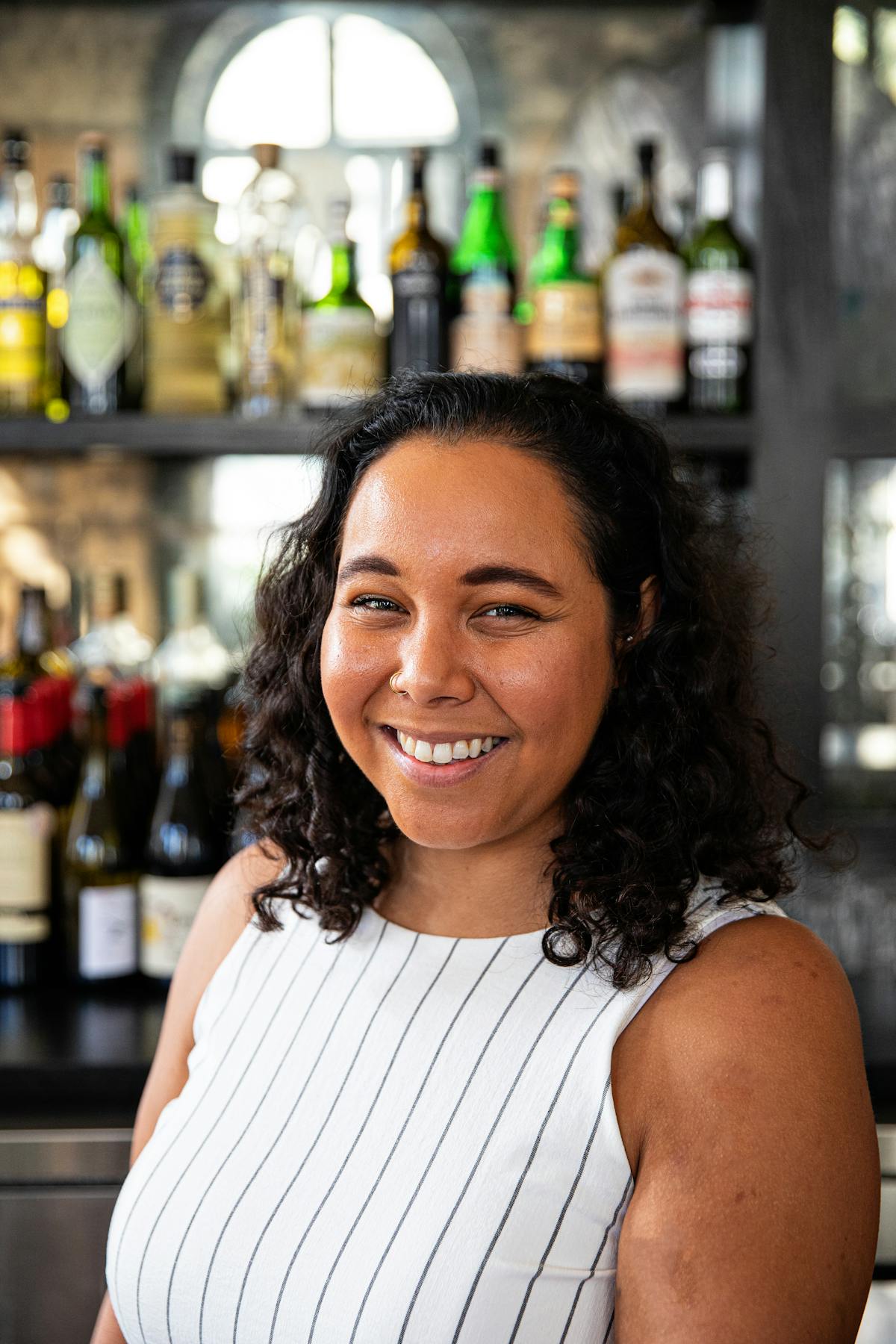 Jordan Moton
Bar Manager
Jordan Moton serves as Bar Manager at The Indigo Road Hospitality Group's elevated Mexican concept Maya and neighborhood French bistro Brasserie la Banque in Charleston, SC. With a bachelor's degree in Culinary and Business Management from The Culinary Institute of America, Moton has had a lifelong passion for the hospitality industry dating back to her early high school days.
Leading the beverage programs at two different restaurants simultaneously allows Moton to truly flex her creative muscles, crafting fresh and unique options that match each restaurant's individual approach, offerings, and cuisine. She believes that truly understanding the style of the restaurant is essential to creating a harmonious beverage program. Moton's cocktail menus are diverse and innovative, offering a mix of classic and seasonal flavors, as well as high-, low-, and zero-proof offerings.
Prior to joining The Indigo Road, Moton held leadership roles at some top hotel and hospitality brands, including as the Assistant General Manager at Watercolor Inn and Resorts in Florida, Lead Bartender at The Dewberry Hotel/The Citrus Club, and the Beverage Director at esteemed interior and hospitality group Basic Projects.
When she's not working, Moton likes to stay at home and relax, read at the beach, or check out new restaurants and bars with her friends.