Main content starts here, tab to start navigating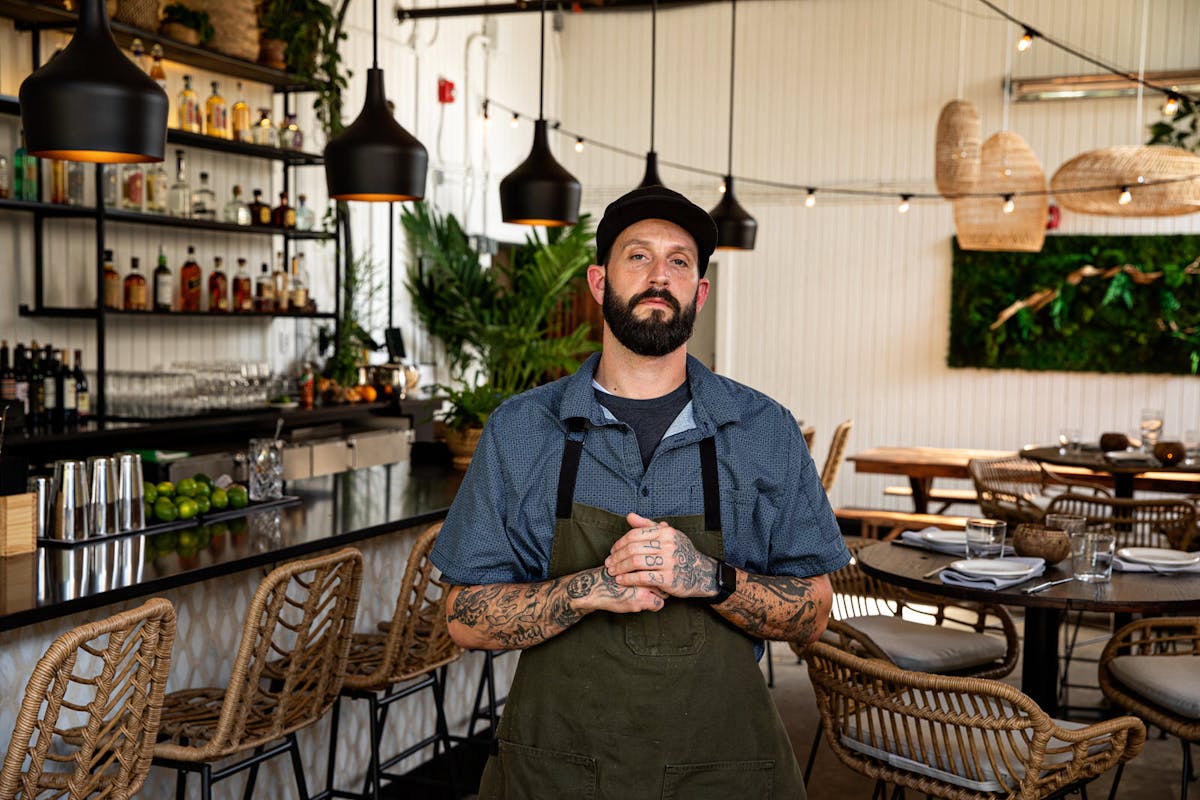 Brett Riley
Executive Chef
Born in Southern New Jersey, Brett Riley grew up at his family's restaurant at Cape May Courthouse. Inheriting the family apron, Brett studied culinary arts in high school and later received a scholarship as a VICA contestant to attend The Academy of Culinary Arts. Classically trained and looking to bolster his experience, Brett spent his summers at a French inspired Jersey Shore fish camp, and his winters at Italian restaurants on the mainland. In 2004, Riley became Owner and Chef of S.R. Riley's, a restaurant honoring his late father in historic Bridgeton, NJ.
After many years in the kitchen at restaurants from New Jersey to Jacksonville, FL, Brett moved to New York City, NY in 2017. It was here that he found his love for Mexico's authentic, regional cuisine, spending time at some of the city's most loved cocinas, including Dos Caminos, Empellón, and Claro, a Michelin starred restaurant specializing in Oaxacan plates. Captivated by the traditional methodologies, rustic techniques, and a "bit of old school soul,"Brett was hooked. He went on to serve as the Executive Chef of Casa Pública in Williamsburg, Brooklyn before relocating to Charleston, SC to open and helm the kitchen at Maya in 2021.
At Maya, Brett's approach will be guided by age old traditions and staying true to the craft to take guests on a journey through Mexico through its food and culture. Utilizing a traditional nixtamalization process, an in-house masa program will provide freshly made masa to be transformed into chips, tortillas, and other truly authentic dishes. Pulling inspiration from various regions in Mexico, every dish, from tacos served on homemade tortillas to ceviches, is created to tell a story and provide a sense of place.
When Brett's not in the kitchen, you can find him tasting his way through the Holy City's burgeoning culinary scene or learning about new cultures and places.